---
Get Ready.. It's Coming: May 13, 2023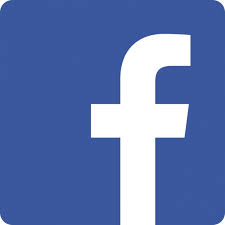 Check Us Out on FaceBook!
Over 100 homes, thousands and thousands of items.  45th Year! Redding's oldest neighborhood garage sale event.

What Are You Looking For? Be it furniture, linens, appliances, housewares, electronic, tools, clothing, toys, glassware and the like, you might find what you're looking for at the Annual Wooded Acres Big Event.
The 2023 Annual Wooded Acres Big Event is just around the corner. Wood Acres Big Event, Redding's oldest neighborhood sale, is an annual garage sale event which has been held in Wooded Acres for many many years. What started as a small event with a dozen homes, has grown into an annual event with over a hundred homes participating throughout the Wooded Acres area. This year, residents in Wooded Acres North, Fiesta Way and Robles North (all along Meadow View Dr.) have reached out to join the fun.
Are you participating as a seller? Don't forget to donate to support costs and advertising. Every year hundreds of dollars are spent on Home Mailings, Newspaper Ads, Public Flyers, Facebook Ads, Radio, and the WABE website, promoting Redding's Oldest and Largest community yard sale.  Last year 102 homes participated. We want to thank the 38 PARTICIPANTS who donated to support those 102  sellers, and the public buyers that attended.
Wooded Acres Big Event General Area Map
DIRECTIONS: From Redding: Take Airport Rd. south to Meadow View Dr. (just past the Airport), turn right on Meadow View Dr. and follow the signs.
From Anderson: Take Airport Rd. north to Churn Creek Rd. Turn left on Churn Creek, turn right on Riata Dr. (just past Tucker Oaks Golf Course).